About SIDCGL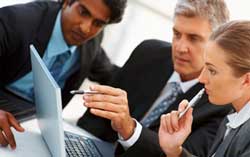 The Sewerage and Infrastructural Development Corporation of Goa limited was incorporated on 22nd February 2001 under the companies Act 1956. The organization became dormant in the year 2005. Later the organization was reactivated on 14th January 2008.

The objective of the organization was decided to develop sewerage facilities in the state of Goa as it was found the Goa State was lacking in sewerage facilities.

The responsibility was shouldered on the Managing Director was to make it functional and sustainable to take up the new works. Accordingly the Managing Director has worked out the initial project at Margao with the latest technology that is Horizontal Directional Drilling which was initiated at Shirvodem, khareband, Pedda and successfully completed and commissioned benefitting more than 5000 population.
Recent Projects