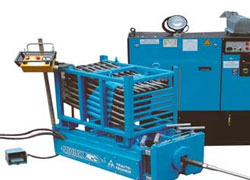 REPLACEMENT OF SEWER LINES BY PIPE BUSTING METHOD WITH APPROPRIATE UPSIZING
Lalit Nahata
KRITA ENGINEERING PVT LTD
JOINT VENTURE with TT (UK) LTD ,
KEPL-TT(UK)LTDJV
CLIENT
MUNICIPAL CORPORATION OF GREATER MUMBAI.          
PIPE BURSTING SYSTEM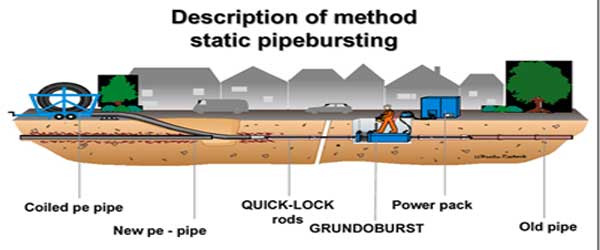 PIPE BURSTING METHODOLGY
The methodology involves online pipe replacement wherein old pipe is completely destroyed  and the fractured Particles are pushed into the Surrounding soil, while the new line, in the same width or one size larger, is pulled in at the same time. The old pipe line is actually cut open by the roller blade immediately Followed by the expansion head, Advantage of this method include Path of the old pipe can be used because the new pipe  to be installed is 1 or 2 sizes larger, no reduction of the cross section, applicable for all types of damage, good bedding conditions, Short equipping time and simple operation technique, high capacity of up to 150 m.
WORKABLE PIPE MATERIAL
STONEWARE
ASBESTOS CEMENT
CONCRETE INCLUDING REINFORCED CONCRETE
CAST IRON
DUCTILE IRON
STEEL
NEED OF PIPE BUSTING IN MUMBAI
Existing sewers damaged to extent of 50-75% resulting in flow of waste water in surrounding soil.
The size of sewer not sufficient to accommodate the flow of sewer.
The soil strata being filled up to rocky at most places.
Road blockade cannot be obtained for laying sewer by open cut method.
Prime guide lines & considerations
Physical site constraints
Geotechnical Considerations
Requirements by other authorities
Technology
Project cost
Local participation and technology transfer
KEY EQUIPMENT DEPLOYED
Hydraulic Pipe Busting 800g (Tracto Technik Germany)
Pneumatic Pipe Busting Grundocrack Gigant(Tracto Technik Germany)
Hydraulic winch 10toone (Tracto Technik Germany)
Pipe But Wielding Equipment Roweld P 500B (Rothenberger Germany)
ROLLER BLADE , EXPANDER ATTACHMENT.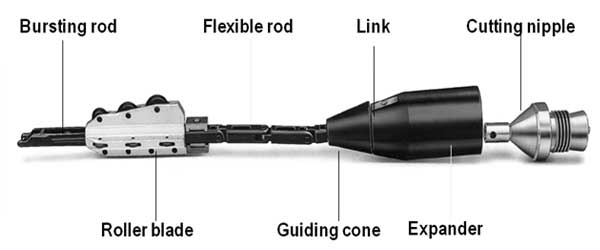 SALIENT FEATURES OF COMPLETED SITES.
3950 Mts Completed For 15 Packages.
In highly constrained work space and very busy roads.
Existing sewers of diameter 150,175 and 225 mm successfully replaced with 315 and 355mm hdpe pipes.
JOINTING OF HDPE PIPE BY BUTWELDING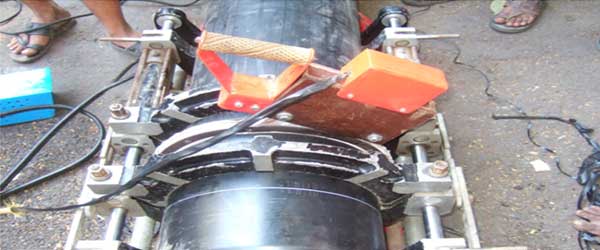 PIPE BURSTING MACNINE INSTALLED IN ENTPY PIT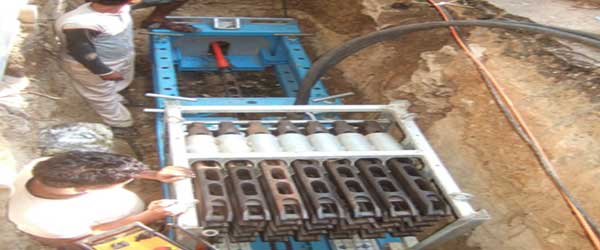 PILOT DRILL COMPLETED IN EXISTING PIPE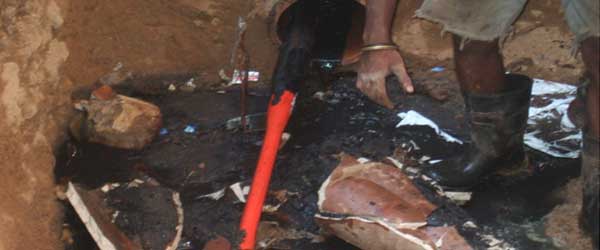 PULLING ATTACHMENT FOR NEW HDPE PIPE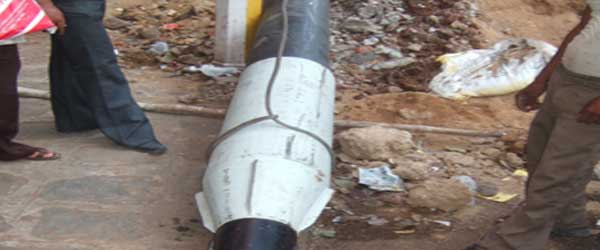 EXPANDER IN INTERMEDIATE MANHOLE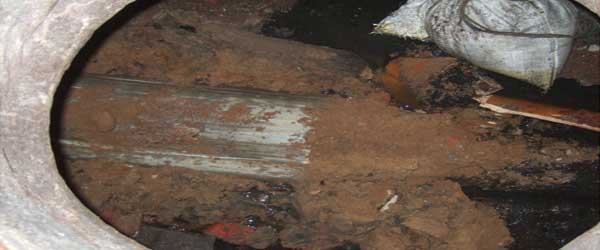 PULLING OF NEW HDPE PIPE IN ENTRY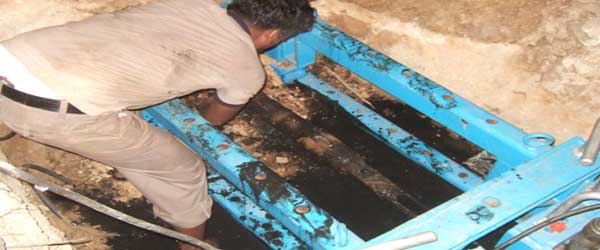 FULL VIEW OF NEW HDPE PIPE IN ENTRY PIT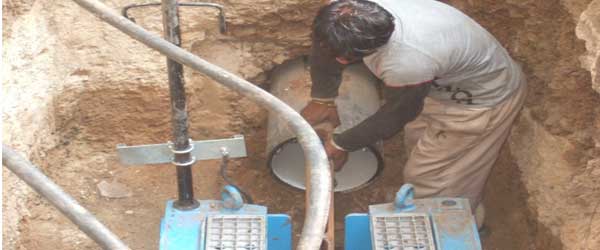 Rate of Progress Observed
Average daily production: 50 mts/12 hrs shift
Min: 40.0 m/day
Max: 60.0 m/day